Having hard time to sleep and rest at night? 
Sleep soundly, feel younger and refreshed in only 20 minutes
FOR BUSY MULTITASKING WOMEN AT THE VERGE OF A BURNOUT
☁︎  drained, running against the clock, and juggling work and family life with little success?
☁︎  that your chest is about to explode with anxiety?
☁︎  like if you had a rock in your shoulders and neck with all the accumulated tension?
And yes... you are freaking out because another restless night awaits...
WELL... YOU ARE TWO CLICKS AWAY FROM SLEEPING LIKE A BABY WITHOUT HAVING TO TAKE SLEEPING PILLS OR COUNTING SHEEPS!
I'M SHARING A METHOD THAT WILL TRANSFORM YOUR FLIMSY SLEEPING TIME INTO A REAL CHILL OUT TREAT THAT MULTIPLIES THE EFFECTS OF YOUR RESTING TIME 100%
THE CHILL OUT METHOD LETS YOU FALL INTO A DEEP RELAXING

SLUMBER WITHIN 5 MINUTES OF PLOPPING DOWN ON YOUR BED SO

YOU NEVER GET ASKED AGAIN "YOU LOOK TIRED, FEELING OK?". 
BREAK THAT VICIOUS HABIT OF FEELING CONSTANTLY STRESSED

-A DRAINING HABIT THAT IS KILLING 110 MILLION PEOPLE EACH YEAR-
And yes, I confess, I have been there. Multiplied by 100...
Not so long ago my life was a stressful roller coaster...I was working as a journalist for a radio in Paris, reporting among others from conflict zones like Gaza strip. I felt in danger many times. And it was very stressful to interview people that were going through so much suffering. Besides, as a journalist I seemed to be in a hurry and always racing against the clock. In the competitive journalistic world I would prefer to do things myself rather than ask for help. It was hard for me to relax after work. I also saw some of my colleagues dealing with pressure and stress either by drinking or smoking too much. Others ate too many sweets and carbs to calm their anxiety which lead to some kind of weight and inflammation problems. Most of us had trouble sleeping and therefore we didn't feel well rested and that made us hyper sensitive. As journalist we were adrenaline junkies. We all often felt worried, anxiety was normal and we used to complain a lot about physical tension, muscle contraction, back pain and headaches.
In my case many times tasks took me longer because it was hard for me to concentrate due to high levels of fatigue. And I would feel I wasn't good enough no matter the many compliments my chief would give me... Yes my life seen from the outside was that of a successful journalist, but it was actually sort of a little nightmare seen from the inside. Feeling overwhelmed by all of it, I decided to make a drastic change.
I invested quality time on myself learning to relax body, mind and emotions. The results have been impressive. 
The technique that I'm sharing in the Chill Out Program for the first time are an important part of the shift. They turned me into a more patient person. Capable of taking adventage of every minute of rest, sleeping and really recharging deeply. Capable of being more compassionate with myself and others, creative, and have a higher performance. And also become a much better and happier mother. Are you ready to change from survival mode to creative mode? Let me show you how I did it.
THIS IS THE METHOD THAT TURNED MY ANXIOUS DRAINING SLEEPING TIME INTO THE MOST RECHARGING MOMENT OF MY DAY.
I introduce to you the Progressive Muscle Relaxation technique created by American physician in internal medicine, psychiatry and a physiologist, Edmund Jacobson.  The technique's interrupts the body's "Fight and Flight" response and activates a relaxation response, so you can relax quite deep with only 5 minute. Its secret sauce is based on a principle that says that whenever you create tension in a muscle and then release the tension the muscle has no other choice but to relax. Not only the muscle will quickly relax back to its precedent state, but if it is allowed to rest, it will become even more relaxed than it was.
Once the muscles relax the other aspects of the relaxation response follow...
5 WAYS THAT THE PROGRESSIVE MUSCLE RELAXATION HELPED ME,

HAS HELPED MILLIONS OF WOMEN AND NOW CAN HELP YOU.
It helps you sleep better and overcome insomnia, so you'll feel refreshed, vital, younger, productive and in a good mood.
It reduces significantly symptoms of anxiety, depression as well as Obsessive Compulsive Disorder.
It helps you to gain clarity and increase your levels of performance so you can be the best at your job.
It increases your possibility to live longer by lowering your pulse rate. The faster the pulse rate the more work for your heart and the shorter your life expectancy.
And a happy heart is key for a happy sexuality. Nervous system and libido are blooming when the heart is thriving.
GO FROM OVERWORKED AND OVERWHELMED

TO BEING THE MOST RESTED AND SEXY, CHILLED OUT MAMA ON THE BLOCK
TREAT IT GENTLE AND YOUR BODY WILL RESPOND TO RELAXATION IN FABULOUS WAYS
Daily Life of 70% of Working Women -especially moms-.
"I haven't finished my job tasks for the day and I need to go and pick up the kids at school. Buy food for dinner, help the kids do their homework, put them to bed and then finish my jobs tasks. No cozy time with hubby. No time for sport either".
Shallow breath, high heart rate, headache, neck pain, discomfort on the lower back, feeling overwhelmed, anxiety, a "life is hard" sensation.
I'm not aware that I'm accumulating chronic stress, I don't realise there are parts of my body in discomfort until they are really swollen in pain, I don't have a clue how to release those muscular tensions, I have digestive problems, I can't sleep well, I feel exhausted and will go to the doctor because I don't get what's wrong with me. Burned out!
Daily Life After The Chill Out Program
"I can now focus and be productive so I finished my job tasks for the day -I take a good couple of breaths- and go and pick up the kids at school. Buy food for dinner, -take another good breath- help them do their homework, put children to bed, do the CHILL OUT PROFOUND MUSCLE RELAXATION, cozy time with hubby".
Shoulders relaxed, neck with no negative tensions, every muscle of my body is relaxed, low heart rate, anxiety free, sensation of clarity, good connection with my kids and husband. S
A sensation that "life is busy, exciting and I feel fulfilled".
I know when new tensions start to build up, where they first appear in my body and how to release them so I don't enter the cycle of chronic stress. I know how to relax my mind, how to navigate my emotions. I'm rarely ill and I'm often in a good mood.
BEING EXHAUSTED ALL THE TIME IS THE WORST PLAN EVER.
JOIN THE CHILL OUT REVOLUTION! 
"During a very stressful family situation I used the Chill Out techniques. Afterwards I was able to sleep much better. Before, I would have stayed awake all night feeling very anxious. Since using these these techniques, it's easy for me to feel much more present in my body and really have a restful night".
Marisa Toldo - Architect.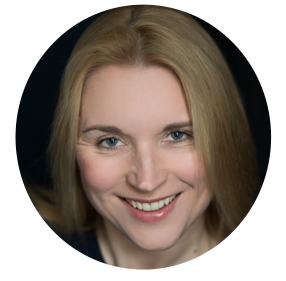 "The 16-muscle relaxation is a great tool which helps me face each day in a relaxed but focused way!
Ingrid Hübscher - Filmmaker.
"THE TIME TO TAKE A GOOD CHILL OUT BREATH IS WHEN YOU THINK YOU DON'T HAVE TIME FOR IT "
"After doing the program I feel more relax, present and clear minded. It helped me to turn my mind off FINALLY! It's the hardest thing to do!".
Jobina Bardai, Life Coach & Miracle Mentor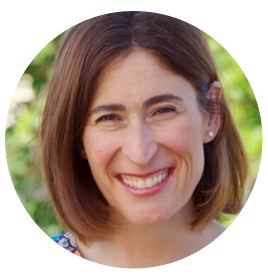 "Rakel's Chill Out Program is a brilliant source of regeneration. Her voice radiates soothing properties,  at the same time transferring confidence. Rakel presents Jacobson's progressive relaxation therapy in a way that I can easily apply it to a busy daily routine. It does not matter if I have only five minutes or twenty. The different versions; 16, 8 and 4 muscle group programs allows one to customize the exercises based on time restraints. I strongly recommend Rakel's Chill Out Program to all of my clients".
Laurie Reinke, Birth and Postpartum Doula
"I found this program to be very helpful. Especially on Sunday nights to help calm me down before the start of a hectic work week. Sundays are always very anxious times for me and I usually have trouble sleeping as well. After doing this program it helped me relax, sleep and have more energy on Monday morning. Which is huge for me."
Melisa Davis, Owner of Mad for Vintage
WHAT IS INCLUDED IN THE CHILL OUT PROGRAM...
16 Muscle Group Progressive Relaxation
✓ Downloadable 20-minute audio guided with the 16 muscle progressive relaxation that will walk you through a complete muscle tension release. After this you will feel tension free and refreshed. This is the foundational module. Through it you will learn how to precisely detect where is the tension in your muscles and how to deeply chill out.
✓ Video on how to use the relaxation.
8 Muscle Group Progressive Relaxation
✓Downloadable 13-minute audio guided with the 8 muscle progressive relaxation that will walk you through a complete muscle tension release.
✓ Video detailing how to do the movements and make the best use of this relaxation.
Now that you have worked in detail with your muscles, in this second module you will learn how to work with new larger groups of muscles. It will allow you to relax in almost half the time. This is my favourite one.
4 Muscle Group Progressive Relaxation
✓ Downloadable udio guided with 4 muscle progressive relaxation. It's shorter length will not reduce its positive impact on your body, mind and emotions. This is an ideal relaxation to do sitting down at youer office, or when you are on the run.
✓ Video on how to use this relaxation
In this third module we work re-grouping the muscles in only four groups. It's effective and simple. And after only 2 minutes you will see results.
Chill Out Breathing Technique Guided Video
In this fourth module you learn how to breath properly and stop suffocating yourself daily.  This is more than a diaphragmatic breathing technique. It will teach you how to use your breath to shift your nervous system from stressed to chilled in a matter of seconds. You will learn how to calm your breathing rhythm so that all your systems (digestive, lymphatic, nervous, respiratory, endocrine, cardiovascular, lymphatic, urinary, reproductive and muscular) improve their performance.
Chill Out Visualization Video
This visualization will help you take your attention from the problem -and the anxiety that it creates- to the ideal outcome that you want. I do it at least once a week when I'm lacking confidence about an outcome. It always works. It always opens the way for clarity and new solutions.
Rakel Sosa Women's Health Author, Founder of the Chill Out Revolution
Rakel teaches multi-tasking working women how to transform negative stress into their best creative fuel. So they can become fully present and enjoy all fronts –kids, partner, work, friends and hobbies– and not burn out while trying. She uses her experience as a mother and as a war journalist (almost the same thing!!!), combines it with her tools as a certified stress management coach, breath-work healer and meditation teacher, adds a sprinkle of her latino partying flavour, and with all of that, she helps women to move from chronically stressed overwhelmed and exhausted, to simply chilled out - thrilled.
Is there any other way worth living?
Rakel Sosa is Certified with the National German Stress Prevention Coach diploma, specialized in Progressive Muscle Relaxation, Autogenes Trainer, Breath-work instructor and Meditation teacher.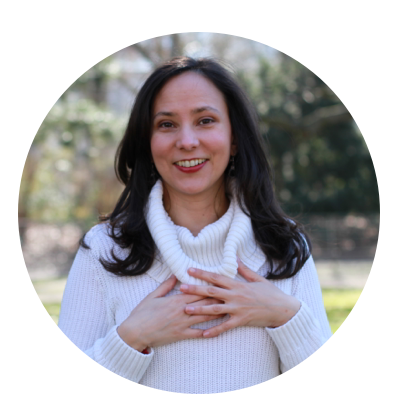 Join The Program Today for Only $39
By signing up today you get the extra bonus Chill Out Mind Reprogramming Visualization. Plus, you get access to the Instant Calm 1 minute videos catalogue. This no brainer offer is time limited. Take advantage now.